Where is it made active and What is it goal ?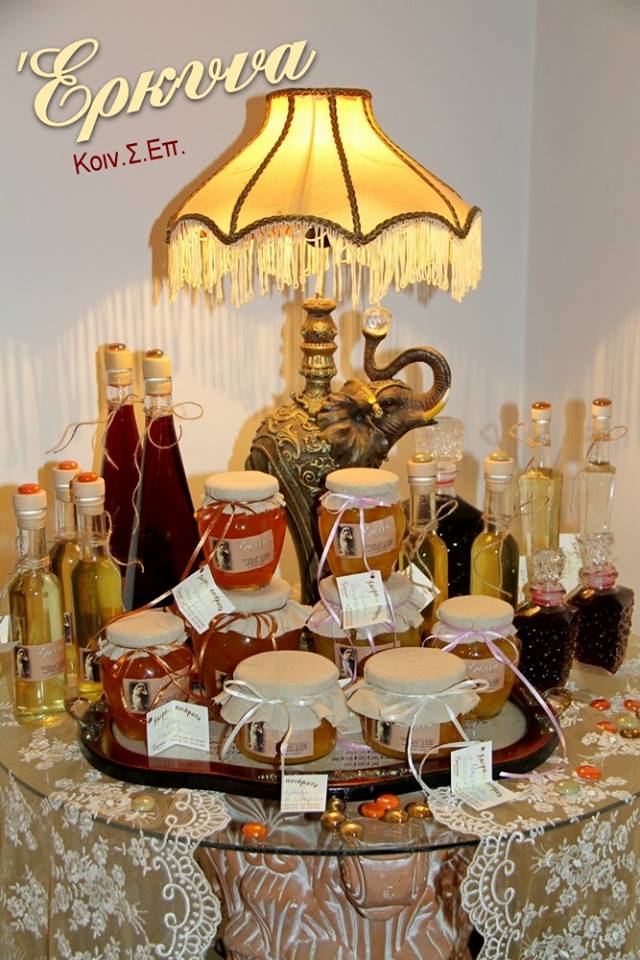 Koinsep "ERKYNA" has a wide range of activation. Firstly its products – more than 60 highly nutritional ones – can be found to excellent Delicatessen shops in Athens as well as in remote villages in Northern Greece and Crete.
Its first effort in the export field has recently set off starting from Switzerland.
The core of its activation and the main market though is located in Viotia. Viotia is a state with large fields ( Kopaida , Vagion's and Thiva's plains ) and therefore "ERKYNA" can obtain the necessary , high quality and great nutritional sources in order to proceed to the production of its admittedly unique products.
Moreover , the area of Viotia provides important touristic destinations ( Levadia , Thiva , Tanagra , Orchomenos , Heronia , Arachova , Osios Loukas and so on ) resulting to the expansion of the market to visitors , who " are thirsty " for traditional products , apart from the local residents who have loved and embodied these products in their daily diet.

This aims to the realization of other activities too which contributes to the promotion of local development and social solidarity. It programmes events and tasting festivals not oly in local but also in a regional level as well as the Panhellenic Conference of KOINSEP ,with simultaneously exhibition of their products in Levadia.
Activity Sectors according to ΚΑΔ of the Revenue Department:
Production of jams , compotes , sweets ,and similar kinds , from different fruit.
Retail of Fresh Pastry Sweets
Retail of jams , jelly ,pure'e and fruit or nuts pulp.
Retail of extracts ( essences ) , liqueur , other alcoholic drinks , compound alcoholic preparations for drink production
Retail of different kinds of nutrition in general
Retail of other foodstuff ΠΔΚΑ ,through correspodence or mail
Other Retail of other foodstuff ΠΔΚΑ not through shops ,open – air stalls or markets
Retail from business sales through correspodence or mail of non specific goods
Retail of other products in open – air stalls and markets
Wholesale of other foodstuff ΠΔΚΑ
Services offered by traditional coffee shop
Services of General Cleaning in Buildings
Manufacture of Jewellery and similar kinds
Services for Organizing Art Events
Decoration Manufacture Canteen
Manufacture of Pottery for Domestic Use
Manufacture of Pottery for Decoration Use
Exploitation Product Marketing
Koinsep "ERKYNA " based on the idea that the best advertisement is its customers as well as THE BEST PRODUCT has used promoting ways up till now such as network and particularly Social Media , participation in exhibitions and other presentations.
till now such as network and particularly Social Media , participation in exhibitions and other presentations.