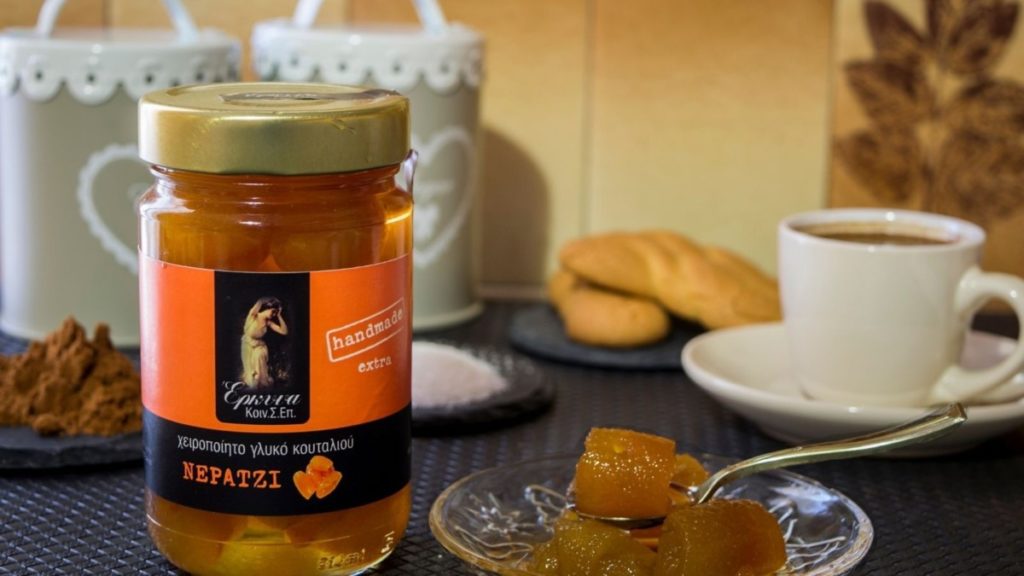 Traditional spoon sweets
Spoon sweets are a traditional custom in Greece in order to preserve more fruits, vegetables and fruits of the Greek land, which are in abundance depending on the season.
Spoon sweets are made all year round and are a way of processing, which dates back to antiquity. The ancient Greeks created "Melimilon" with quinces that were boiled on low heat with honey.
Spoon sweets and their nutritional value
Spoon sweets are one of the healthiest solutions to fight our craving for sweets. At Koin.S.Ep Erkyna we make the spoon sweets in the traditional way by boiling them in pots to highlight their natural aromas and to preserve the fiber, vitamins and antioxidants (vitamin C, carotenoids), which protect the heart and improve the body's defense. They are healthy because they contain only fruits or nuts and sugar.
A serving of sweet spoon yields about 100-150 calories (depending on the fruit).
Traditional spoon sweets online from Koin.S.Ep Erkyna
For you and your family, but also your friends, we have pure, traditional spoon sweets without the addition of preservatives and chemicals. Our onlinestore offers you a huge variety of flavors such as black berry, walnut, carrot, black cherry, blueberry, orange, grape, quince, tomato and much more. See all the traditional spoon sweets, made by housewives with taste in detail below and enjoy!